Since 1987 our firm commitment to service and innovation has allowed us to reinforce our sea products offer as one of the most important and varied in the market.
about us
Exclusive origins
We have direct presence in the main fishing areas in the world.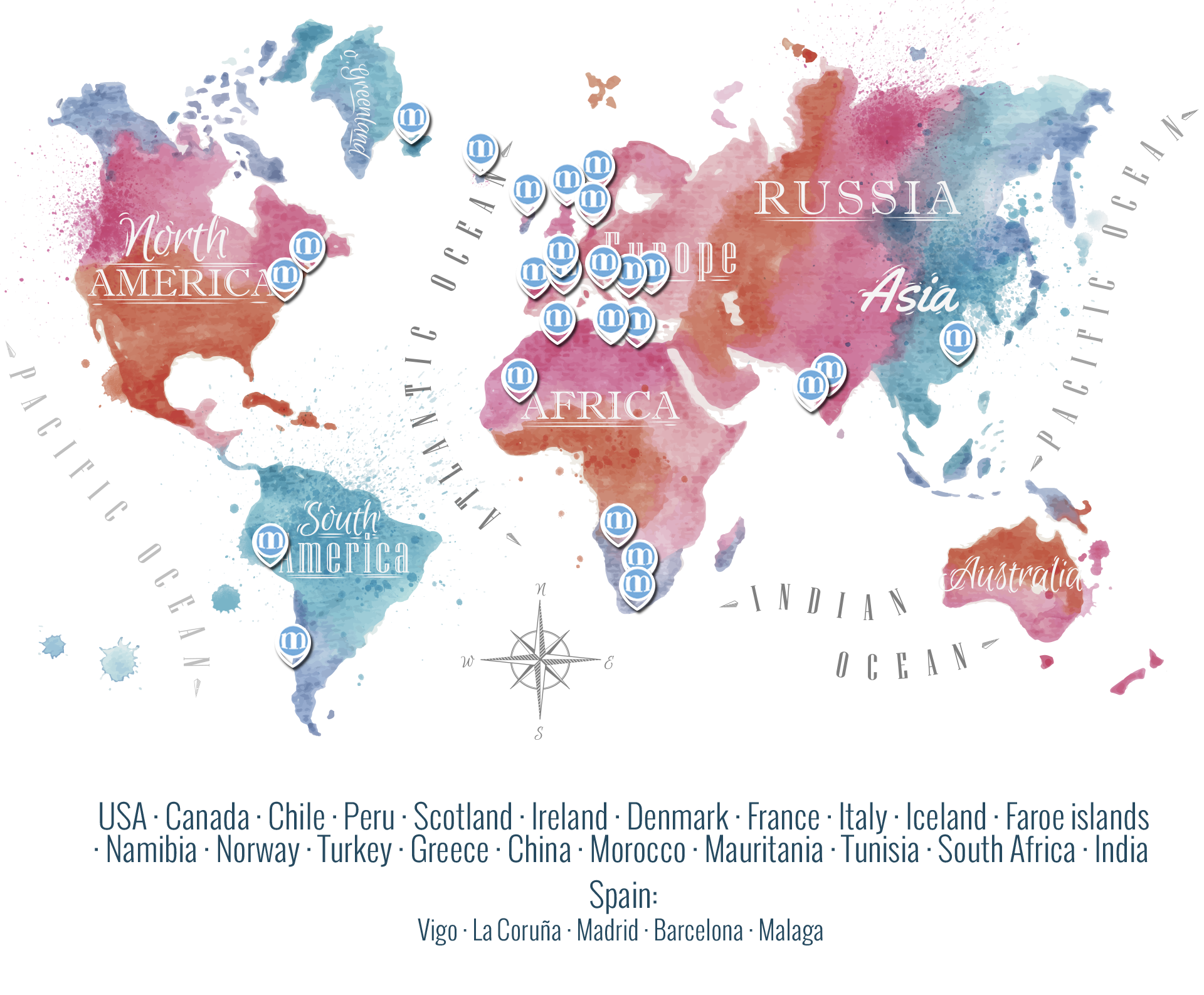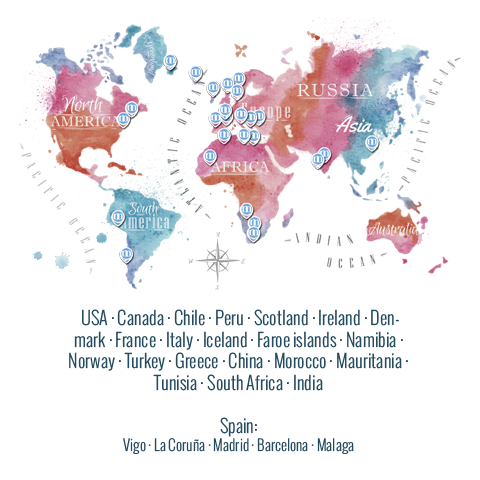 Own production plants
Investment in our own plants allows us to obtain the best costs while ensuring the highest quality.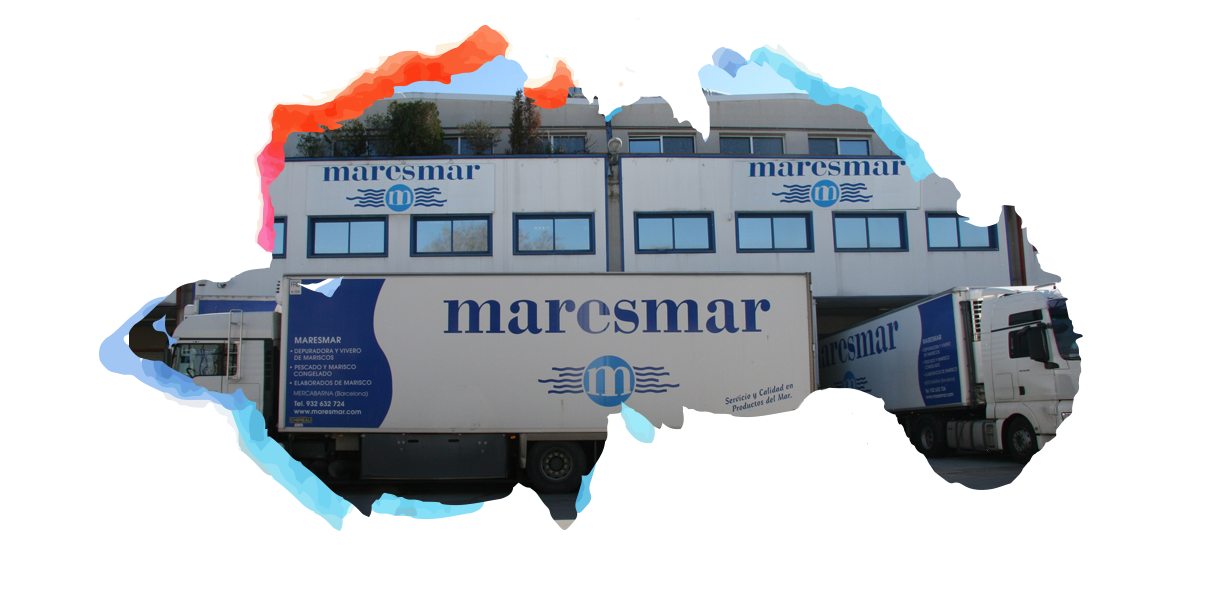 Logistics, facilities, production and quality control
Facilities specially equipped with specific technology applied to logistics and production systems that always ensure optimal conditions of the product at each stage, from raw material to the finished product.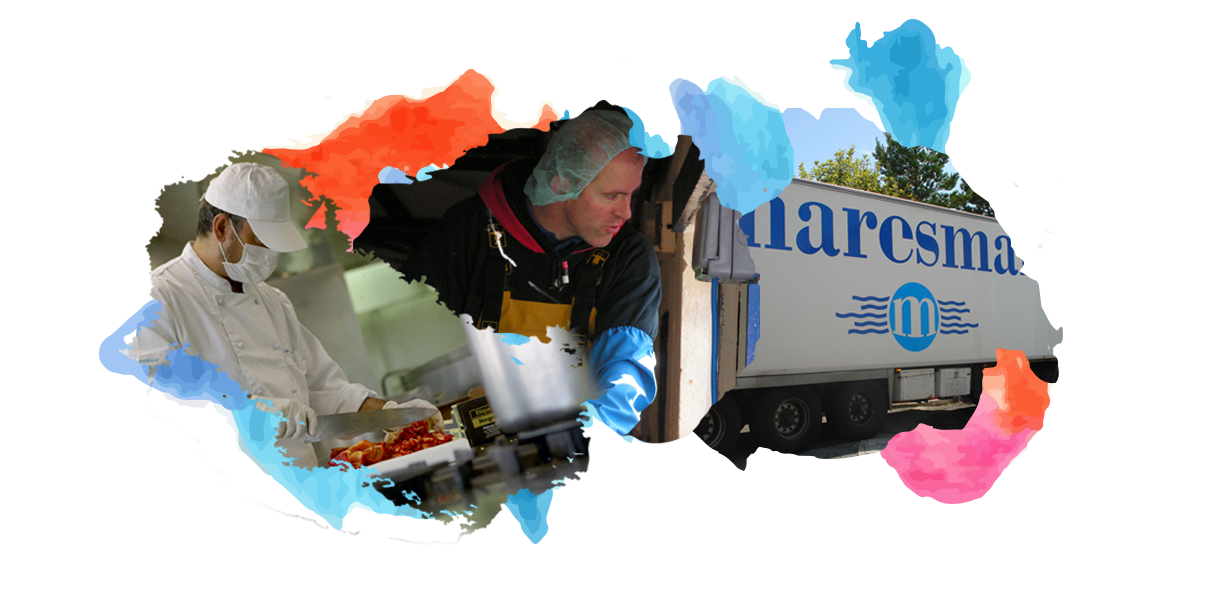 Alive, fresh, frozen, prepared and packed
We have the largest global market supply in seafood: live, fresh, frozen, cooked and processed products of IV and V range.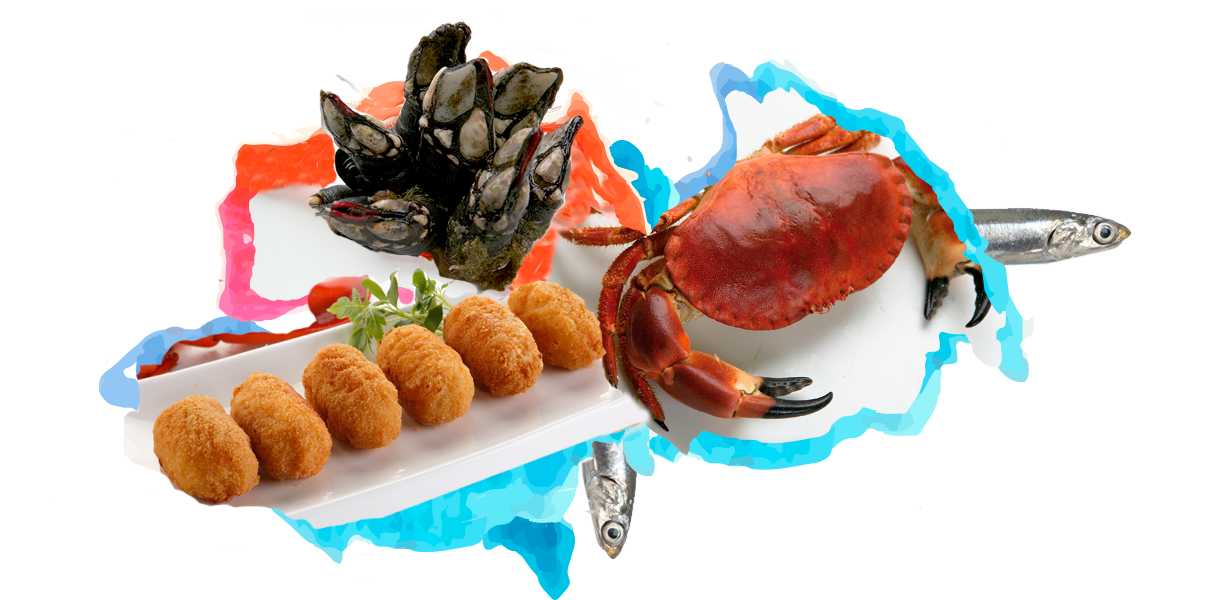 In our Quality Department we control all processes, both our own internal procedures and those from our partners, always in order to grant the highest quality standards.
Maresmar Spain
Maresmar Central Headquarters / Mercabarna
C/ Longitudinal 6, nº 107, (08040) Barcelona
Tel. (+34) 932 632 724 Fax. (+34) 932 633 799
info@maresmar.com
Central Fish Market (Mercabarna)
C/ Longitudinal 6, (08040) Barcelona
Booths 71-72-73 .Tel. (+34) 933 360 603 Fax. (+34) 935 567 073
Booth 32 Tel. (+34) 935 564 849 Fax. (+34) 935 567 136
info@maresmar.com
Malaga trade delegation
Maresmar Puerto Málaga,
Lonja de Málaga, Local B04, (29001) Málaga
Tel. (+34) 952 220 573 Fax. (+34) 952 220 573
Manuel Espinosa
malaga@maresmar.com
Bivalves' purification plant – Calidade!
C/ Aldea Pesqueira 198, (15939) A Coruña / Boiro
Tel. (+34) 600 551 717 Fax. (+34) 981 848 947
José Manuel Oubiña
calidade@maresmar.com
Galicia trade delegation
Av. Da Beiramar, (36202) Vigo, Pontevedra
Tel. (+34) 671 601 401
Manuel Barreiro
mbarreiro@maresmar.com

Delegation Zaragoza
Camino Cogullada S/n Mercazaragoza Calle S nave 31 50014 Zaragoza
Maresmar PTO 2 Y 4 Ctra. de Cogullada, 65 • 50014 Zaragoza, España
Tel (+34) 976 878 622
Sonia Vidal
zaragoza@maresmar.com
[contact-form-7 404 "Not Found"]