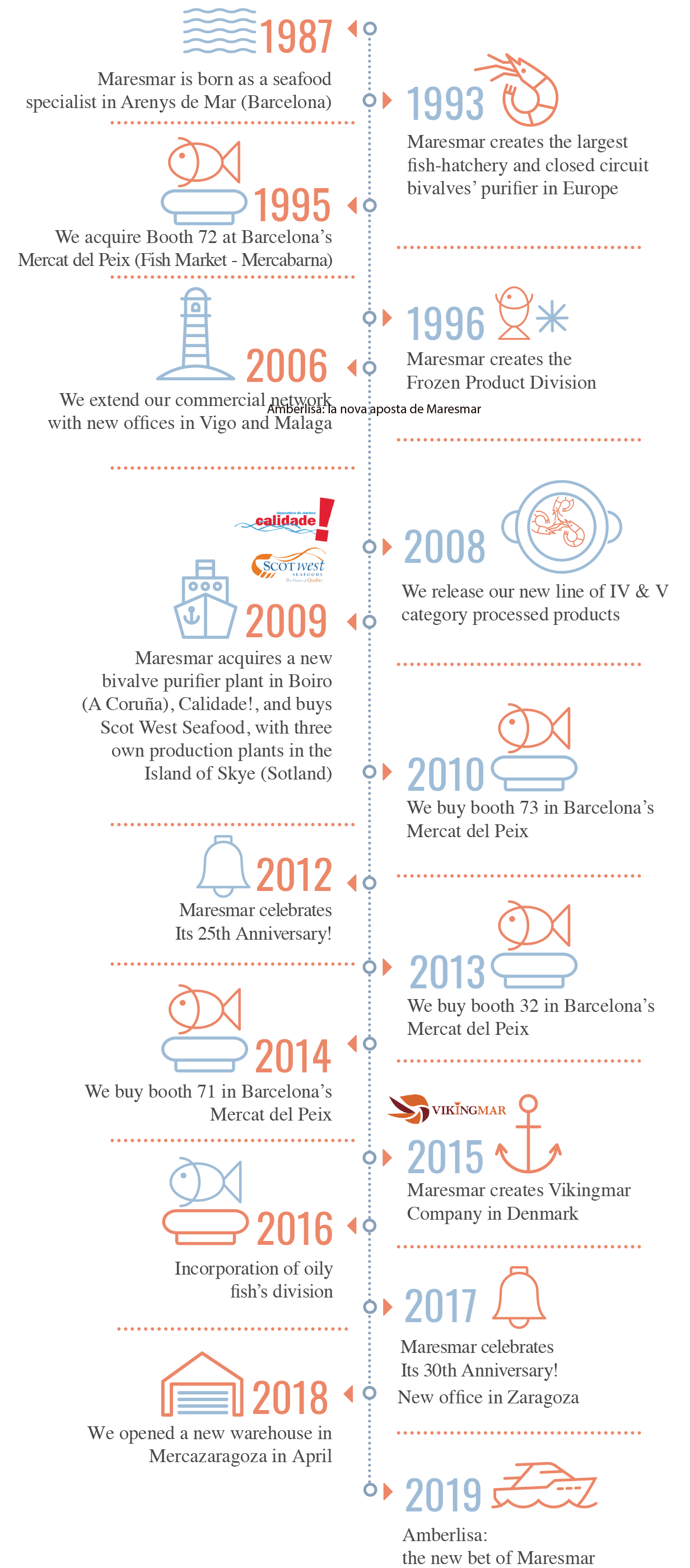 Our mission
Create value with each of our actions
Build mutual trust with all our customers, partners and suppliers
Achieve simultaneous development of our company and human resources

Our vision
Consolidate our presence in product origin in order to ensure a high level of competitiveness
Guarantee the best global offer in the market
Adapt our service to meet all our clients needs
Keep a high level in personal development

Our DNA
Excellence in the quality-price ratio: In order to ensure the competitiveness and quality of our products, we control the origin of all raw materials and production processes through a great team of highly trained professionals committed to understanding and serving the customer.
Innovation: Investment in technological innovation and conservation techniques for all our procedures and products.
Responsibility: Firm commitment to food safety and hygiene, resulting in the development and implementation of internal protocols.
Research and development are the essential foundation of our growth. Our main goal is the continuous improvement of all our commercial, logistics and production processes.
We submit our products and processes to the most strict and rigorous quality, hygiene and safety controls –both external and internal-.
We always carry out thorough checks for both Maresmar group companies abroad and partners and suppliers as well to meet our food safety protocols. All this with the objective of ensuring the highest quality standards.
We at Maresmar are always investing in innovation to implement the latest technologies of product production and conservation. Furthermore, we have set the most sophisticated tracking systems, allowing us to know exactly the precise state of the product in all their phases from raw material, thus minimizing contamination risks to almost make them disappear.
Our technical team in the Quality Department performs regular and  continuous checks to ensure that all products meet the strict requirements we always set to ourselves.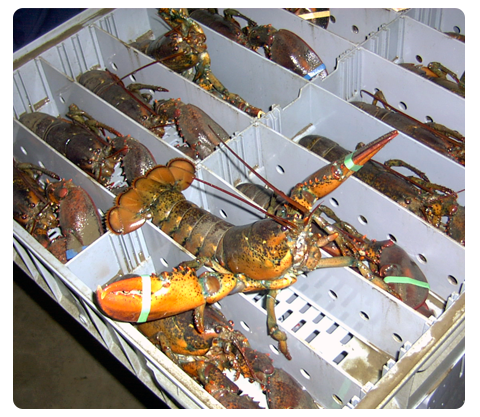 Maresmar's steady effort to improve products, processes and installations is reflected in an area specifically assigned to R+D+I that has enabled us:
· To install the first closed-circuit bivalve depuration System. · To keep continuous improvements in the maintenance of live product in our cetareas. · To understand the life cycles of all our products. · To ensure the preservation of all natural features of our products, from the acquisition of raw materials to their final processing. · Collaboration with expert chefs with the aim of developing culinary aids for cooks and prepared dishes for the final consumer.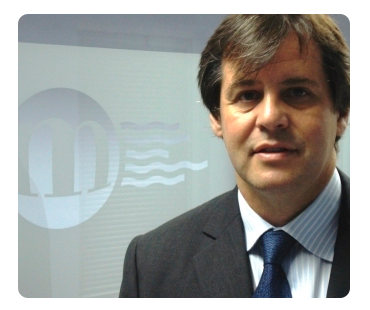 Jordi Cubells, President of Maresmar Group (Maresmar, Scot West and Vikingmar)
Reflects on the factors that have made Maresmar a true reference in the market for more than 30 years.
"The key has been our clear commitment to customer service. This has not always been easy, because it has required large doses of innovation and flexibility to get adapted to a constantly changing industry. When I started in this business, fish shops and municipal markets were the main actors in selling fish, along with many wholesalers, who in turn focused the entire supply chain. Gradually, improvements in transportation led to the sector's atomization and large distributors lost importance. At the same time, the traditional neighbourhood fish markets were taking second place to large supermarket chains, hypermarkets and other sectors such as the Restoration, which were growing in importance. Simultaneously, there have been a good number of social changes (incorporation of women to the labor market, new family models, etc.) that have generated a whole new consumer profile."
"Maresmar has adapted to this new situation understanding that what should be encouraged, above all, is their competitiveness in the market. That's why we've opted for a "vertical" production system that allows us to be present at the very origin of the product. This guarantees full control over the quality and costs of our offer range."
Maresmar Spain
Maresmar Central Headquarters / Mercabarna
C/ Longitudinal 6, nº 107, (08040) Barcelona Tel. (+34) 932 632 724 Fax. (+34) 932 633 799
info@maresmar.com
Central Fish Market (Mercabarna) C/ Longitudinal 6, (08040) Barcelona Booths 71-72-73 .Tel. (+34) 933 360 603 Fax. (+34) 935 567 073 Booth 32 Tel. (+34) 935 564 849 Fax. (+34) 935 567 136 info@maresmar.com
Malaga trade delegation
Maresmar Puerto Málaga, Lonja de Málaga, Local B04, (29001) Málaga Tel. (+34) 952 220 573 Fax. (+34) 952 220 573
Manuel Espinosa
malaga@maresmar.com
Bivalves' purification plant – Calidade!
C/ Aldea Pesqueira 198, (15939) A Coruña / Boiro Tel. (+34) 600 551 717 Fax. (+34) 981 848 947
José Manuel Oubiña
calidade@maresmar.com
Galicia trade delegation
Av. Da Beiramar, (36202) Vigo, Pontevedra Tel. (+34) 671 601 401
Manuel Barreiro
mbarreiro@maresmar.com
Delegation Zaragoza
Camino Cogullada S/n Mercazaragoza Calle S nave 31 50014 Zaragoza Maresmar PTO 2 Y 4 Ctra. de Cogullada, 65 • 50014 Zaragoza, España Tel (+34) 976 878 622
Sonia Vidal
zaragoza@maresmar.com